It's summer in the south, which means the desire to be in the kitchen cooking a hot meal is minimal for some. Fear not! I have created a simple recipe that you can bring to your next summer cookout as a side dish or even eat as a quick meal. If you've been keeping up with me on Instagram, you probably have seen me post this recipe (I have literally been making it on repeat). It is loaded with plant-based protein, carbohydrates, fiber, healthy fat, and lots of FLAVOR. You can also substitute ingredients in and out to your liking. This recipe requires minimal kitchen time, making it a summer staple in my book. See how I make it below!
Summer Bean Salad:
2 cans black beans, rinsed and drained
2 cans chickpeas, rinsed and drained
1 can yellow corn, rinsed and drained
1 large cucumber, finely diced
½ red onion, finely diced
½ pint cherry tomatoes, halved
¼ cup greek olives, sliced
1 tbsp olive oil
Salt and pepper to taste
2 tbsp fresh cilantro, parsley, or mint
Optional add-ins:
¼ cup crumbled feta cheese
1 tsp garlic powder
1 avocado, diced
Directions: Rinse and drain black beans, chickpeas, and yellow corn (this removes extra salt). Dice cucumber and red onion, slice the greek olives, and cut the cherry tomatoes in half. Add all ingredients into a large bowl and mix to evenly incorporate everything. Add olive oil, salt, pepper, and fresh herb of your choice. Serve chilled or at room temperature. Store covered in airtight container in the refrigerator for up to 1 week. (Makes about 8 servings)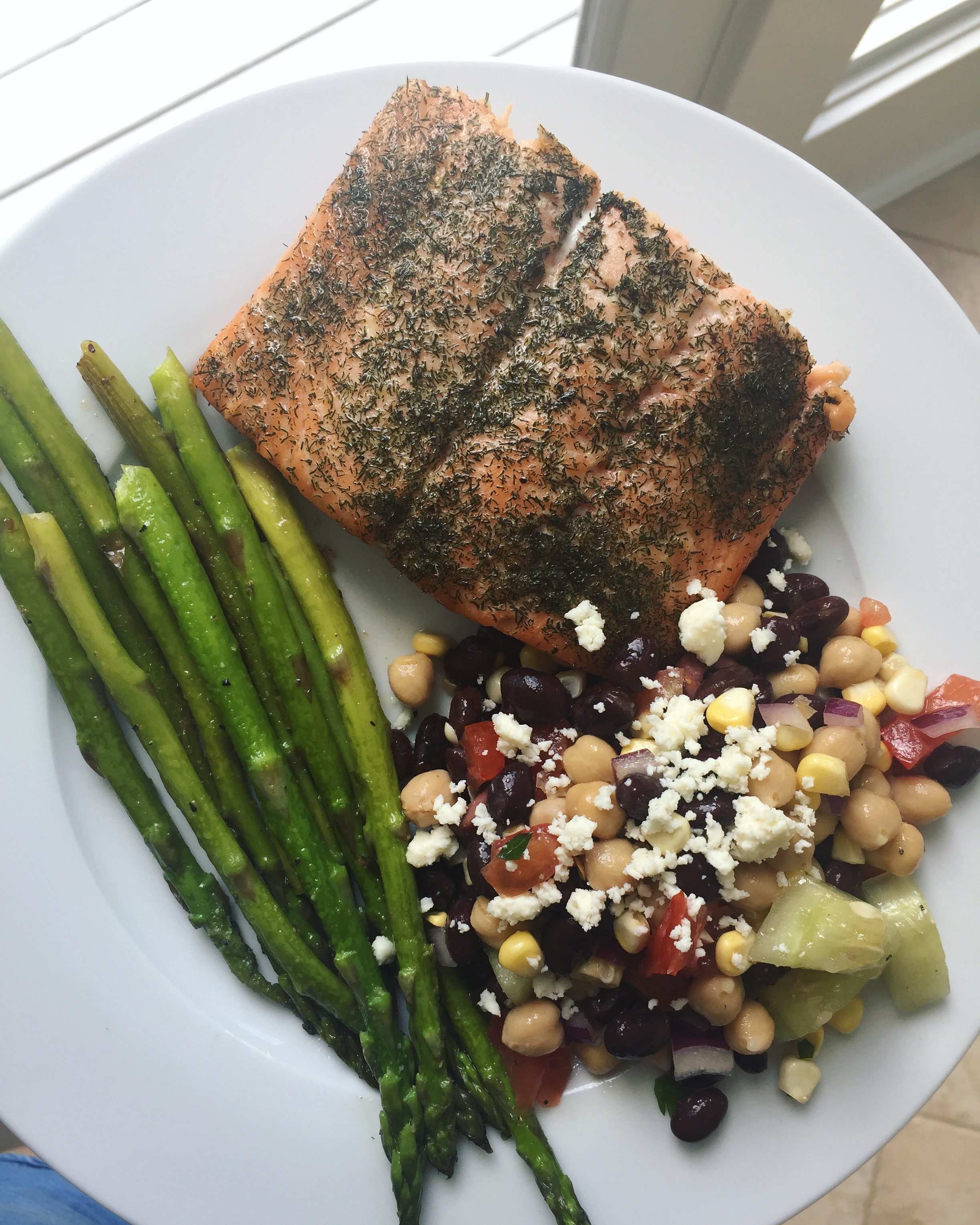 I guarantee you will love this recipe! If you make it make sure to tag me at #redefiningrealfood so I can see your creations!
Xx, Mary Claire